We are proud to introduce ourselves as traders of various products focused on sheet metal industries
Established in 2016 with executives having over 30 years of broad experience with industrial products related to manufacturing processes
Over the past month's company has earned strong and healthy trust on relying core competency of customer relationship
Our vision is to become one of the leading market share holder and to be named as the most favorable partner for industrial products
We are committed to provide latest technology with an affordable price point to our customers at right time and zero deviation
Contact
Our office is conveniently situated at
S.F-221, HARSHA MALL, COMMERCIAL BELT, ALPHA-1, GREATER NOIDA, U.P- 201308
Email: info@infynitesolutions.com Web: www.infynitesolutions.com
A.K. PANDEY
Director (Business Development) 09953425201
Pandey@infynitesolutions.com
VINEET POONIA
Director(Technical) 0858.883.7800
vineet@infynitesolutions.com
Infynite Solutions involves in trading and service
CNC Turret & Bending Machine make Tailift from Taiwan
Tailift is leading manufacturer of sheet metal working machine. Tailift CNC turret punch presses are outstanding machine for punching and forming. Tailift offers a comprehensive range of CNC turret punch press, namely the mechanical CP model, hydraulic HP model, hydraulic servo HPS model and the complex multi – tools max
model. Tailift punching presses are ideal for making a variety of products such as enclosures, control cabinets and aerospace parts. It really is your best possible investment in production equipment.
Press break tools make Tecnostamp from Italy
Since 1984 Tecnostamp has designed and produced tools, for all types of press brakes, using its experience to satisfy customer's needs. The technological evolution, the highly qualified staff , the experience gained through the years, allow to Tecnostamp to its customers high quality products at competitive prices.
Tecnostamp products are completely made in Italy, we sell all around the world, through more than 40 retailers.
Gasket Sealing machine make Shanjia from China
This Gasket Sealing machine is developed by Shanjia Machinery Equipment Co.Ltd is located at near Shanghai. Shanjia is a leading supplier of PU foaming system. The gasket sealing plays an important role of in electrical, electronics, automobile, lighting and home appliances etc. Shanjia is an innovative high tech enterprise integrating research and development, manufacturing, sales and services. They specialize in development of polyurethane (PU) dispensing machine, foaming machine, glue spreading machine and other sealing machines. Shanjia products are widely applied in chassis cabinets, electrical cabinets, Rittal cabinets, lighting, automobile and purifying equipments.
Our Product & Services
MATE Precision Tooling, USA

We are authorized and exclusive India partners of Mate Precision Tooling, USA
Founded in 1962, Mate has grown into a world-class manufacturer of superior products and solutions for sheet metal fabricators. Tooling manufacturer for every major CNC punch press machine and also offers spare parts for Amada CNC Turret.
TAILIFT, Taiwan CNC TURRENT PUNCH PRESS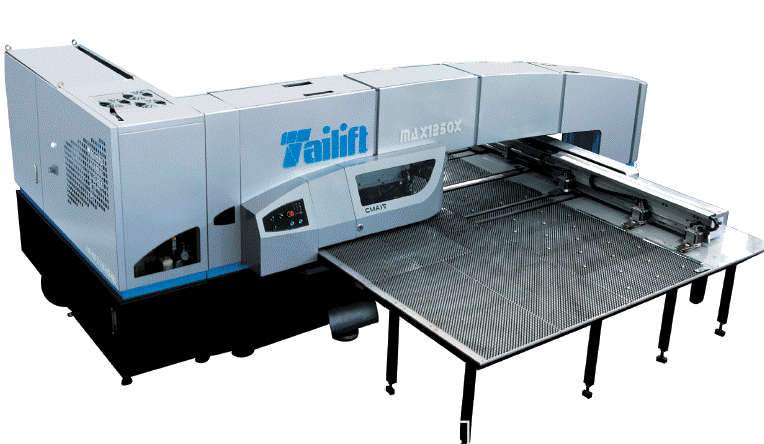 We are dealers of TAILIFT CNC Machines, Taiwan. Tailift CNC turret punch presses are outstanding machines for punching and forming. Our company offers a comprehensive range of CNC Turret Pun Presses, namely the Mechanical CP model, Hydraulic HP model, Hydraulic Servo HPS model and the Complex Multi-Tools Max model. Tailift punching presses are ideal for making a variety of products as precision enclosures, control cabinets, and aerospace parts. It really is your best possible investm production equipment.
TECNOSTAMP, Italy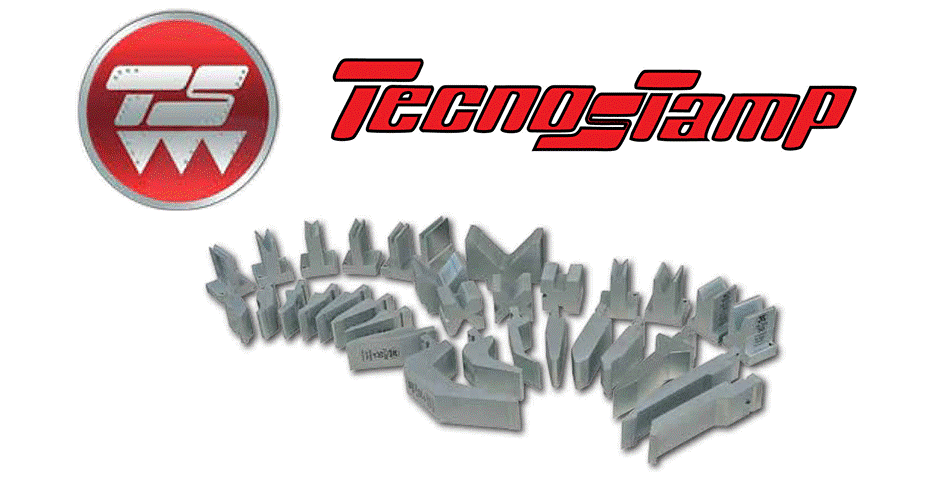 We are authorized India partners of Tecnostamp, Italy
For over 40 years Tecnostamp produces tooling for all kind of press brakes, punches, dies (inserts, adjustable dies and roller dies), manual and pneumatic flattening tools, tooling cupboards, blades, radius inserts, joggle Z tools, plastic and polyurethane inserts, clamps, fast manual clamping and pneumatic adapters.
TAILIFT, Taiwan CNC PRESS BREAK MACHINE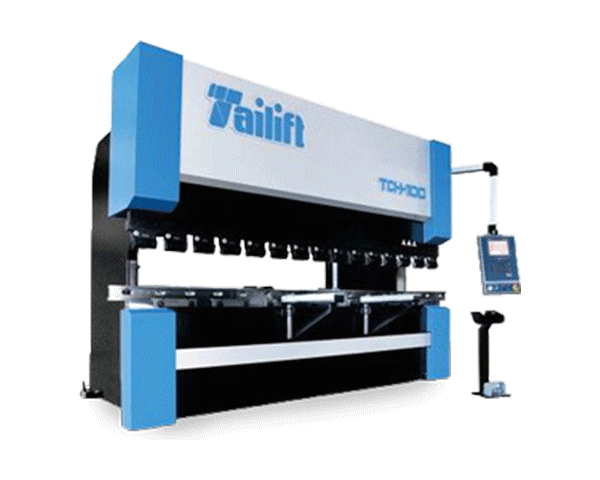 We are dealers of TAILIFT hydraulic Machines, Taiwan Tailift electro hydraulic bending machine is a down stroking Press Brake. It is controlled with double upward moving cylinders, allowing the work piece to remain at the same work height while processing, thus ensuring bending precision and dimensional accuracy.
SSME Ltd, Shanghai GASKET SEALING MACHINE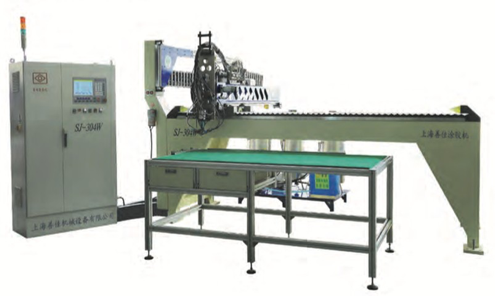 We are dealers of GASKET SEALING MACHINE, China
Shanghai Shanjia is a leading supplier of PU foaming system. The sealing gaskets and strips play an important role in electrics, electronics, automobile, filter, lighting, home appliance, package, etc. We provide professional technical proposals, and strive to meet various and special requirements.
SSME Ltd, Shanghai GASKET SEALING MACHINE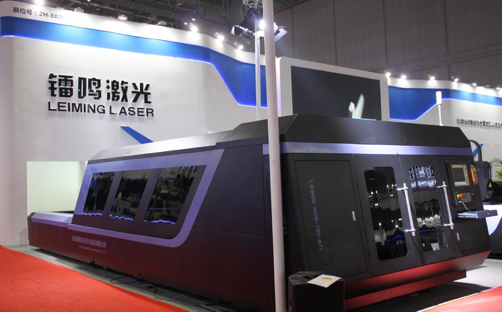 About Leiming Laser Shandong Leiming CNC Laser Equipment Co., Ltd. Is a high and new technology enterprise for researching and developing laser equipment and provide laser cutting solution for globle users.
The companies focus on researching developing and selling fiber laser cutting machines and high power laser equipments. The main products are including medium-level power fiber laser cutting machines, high –level power fiber cutting machines, fiber laser marking machines and other kinds of machines. The man-machine design, functional design and user experience of most products have reached Chinese leading level. Our products are widely used in so many field such as mechanical equipment, metal processing advertising signs, precision parts, craft gifts, hardware, electronic and other industries.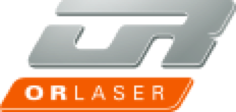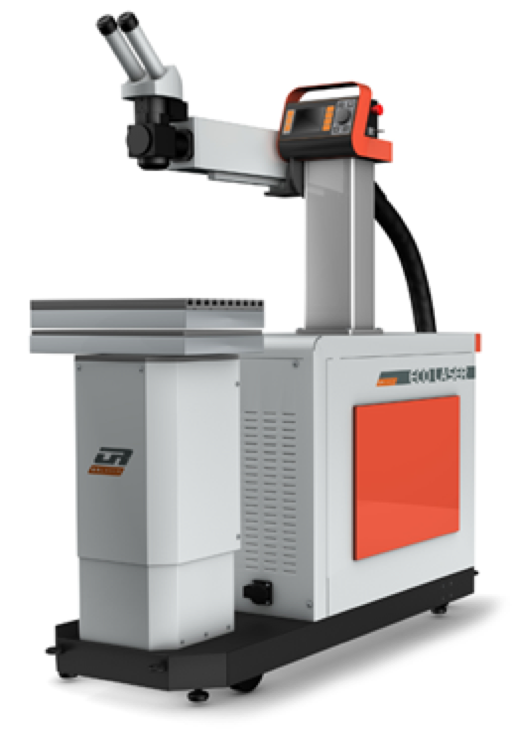 About us
OR Laser – Manufacturer of Industrial Laser Systems
Since the founding of O.R. Laser technology GmbH in September 1997, the founders Yhushua Resnik and Uri Resnik have pursued the goal of establishing new applications for lasers in material processing and offering innovative laser technology concepts to a wide range of customers in the plastics manufacturing industry.
The current extensive product range of O.R. Laser technology is the result of continuous development work, the implementation of years of experience and the Hands on Research and Development in the laser welding service sector. With the establishment of service centers in four countries as well as a sales network spanning through Germany, Europe and the United States, O.R. Laser technology will continue to offer an interface between laser applications and customer-specific requirements both now and in the future.
Our services and products include
• Laser deposit welding with all materials; standard, precious and exotic.
• Manufacturing of complete laser processing machines for laser deposit welding
• Technology consulting, service and support
• Research & Development of special applications with Standard and Exotic materials using laser welding technology.
We offer you all the equipment and support you need for laser welding, from the laser system to the matching accessories and electrodes.
This makes O.R. Laser technology the ideal global partner for laser welding. We will work with you to achieve results that are precise, efficient and impressive.
Our valued clients
1) GODREJ
2) CARRIER
3) TRICOLITE
4) BCH
5) GLEN APPLIANCES
6) BLUE STAR
7) GMP
8) FRIGOGLASS
9) DRI
10) SEAGA INDIA
11) ZECO
12) WEL SPRING
13) C&S ELECTRIC
14) AVITRON
15) LLOYD ELECTRIC
16) HAVELL'S
17) DAIKIN
18) IEC GENSET
19) KARTAR AGRO
20) DASHMESH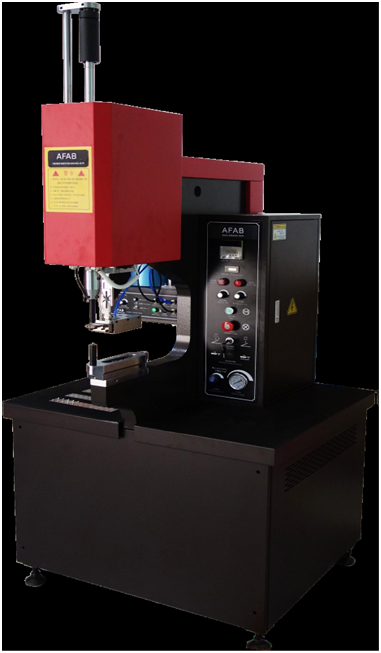 Self Clinching Machinelinching
Features and Functions
• Hydraulically powered, PLC controller
• Safety system preventing operator from injury
• Insertion force adjustable
• System of driver motor overload
• 380V, 3 phase inspection
• Positive stop system for fastener installation in soft work piece
• Up travel adjustment
• Fastener/Work piece counter to prevent from any missing insertion per
Work piece.
• Stroke counter to count total fastener installation during a period of time
• Dwell time adjustment
Optional equipment and functions:
• Auto Feeding System (AFS)
• J frame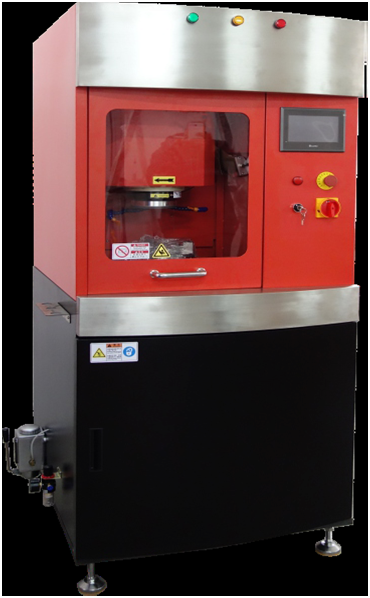 Tool Grinder
Afab Grinder Feature
• Touch-screen interface, Easy operation, Support multiple languages
• Friendly grinding system, No need to know grinding parameter
• Simple fixture design, Load and unload punch die quickly, easily
• Fixture works for popular tooling (Amada, Trumpf, multi-tool, Murata, Salvagnini)
• Optional shear adjustment fixture
• Machine color: Blue white and Red black.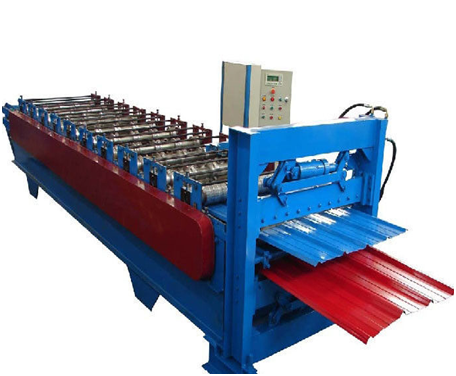 Roll Forming Machine
About us
Boxer Design and Manufacturing Ltd. The majority of our work is designing and manufacturing metal roll forming machinery which can also incorporate additional operations such as de-coiling, leveling, shearing, cropping, punching, bending, pressing, ring rolling, stacking and offloading.
Each machine is custom built to the clients' specification using high quality materials and tooling with a robust design to ensure a long life with minimum maintenance. The roll forming machines can vary from simple hand fed metal strips to complex fully automated high volume metal forming production lines. Each machine complies fully with the Machinery Directive 2006/42/EC.
The products produced by our machines are extremely diverse in profile shape, size, metal type and thickness. Likewise our customers are also diverse, spread internationally in a variety of industries such as Building and Construction, Heating Ventilation and Cooling (HVAC), Automotive and Commercial Shelving and Racking. Full support for spares and service work applies to all our customers, wherever they are.